I've been given Sophie's room, and she's sleeping in with her parents. This is like the room of a princess. It's really beautiful, and she's nice to have let me use it.

Here's how the windows looked at night: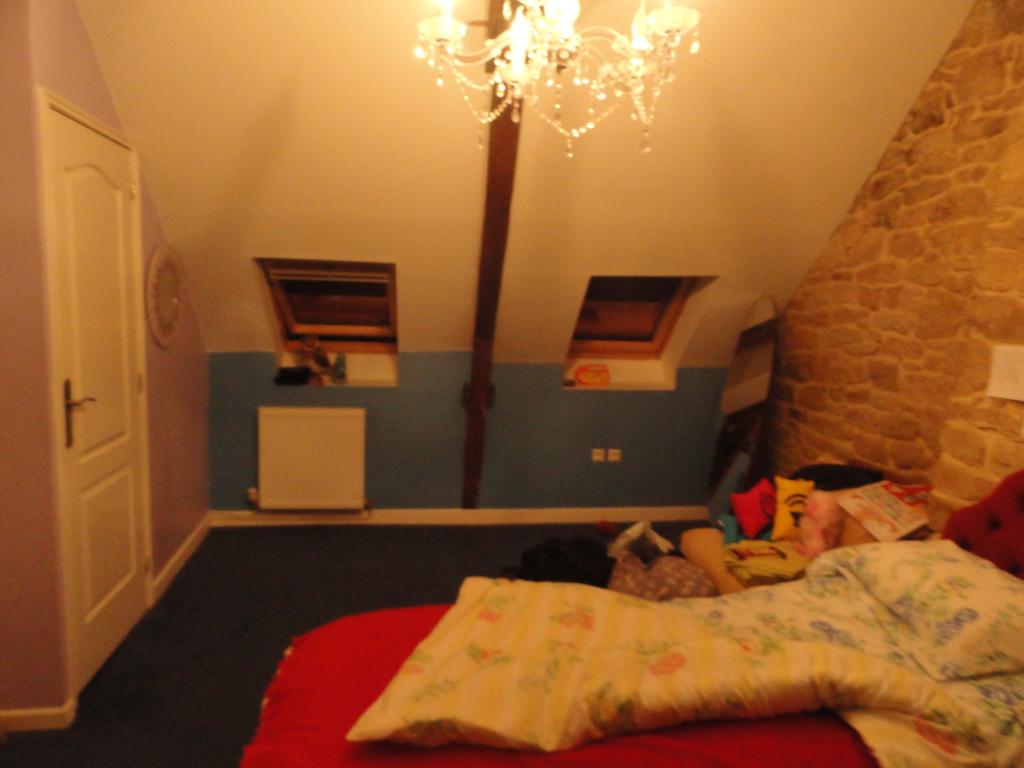 There are some very antique beams still showing: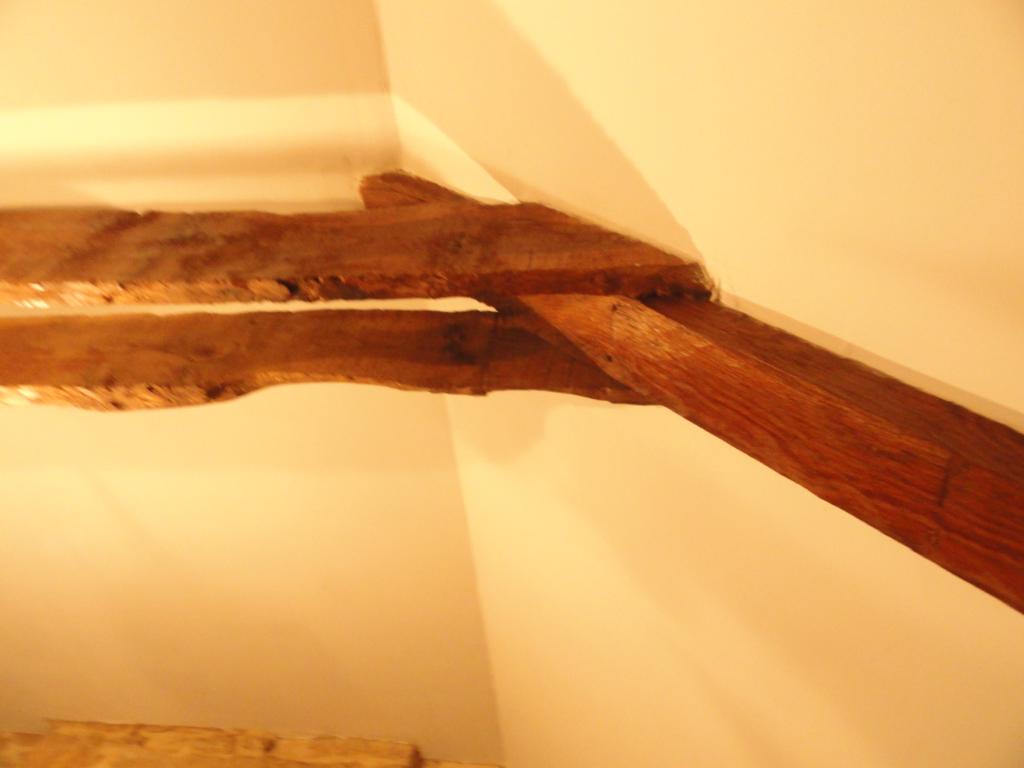 And a gathering of fairies: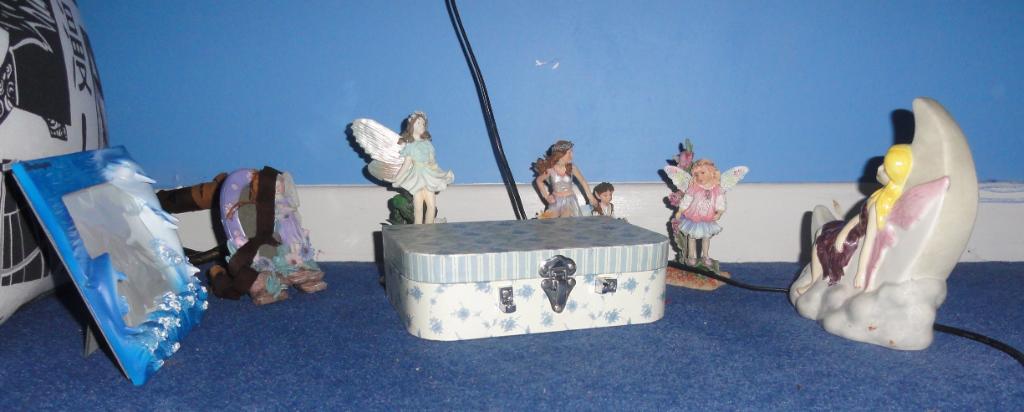 When morning came I peeked out and then I reached out as far as I could to see what I could see. Here is the view left, straight, right, and down: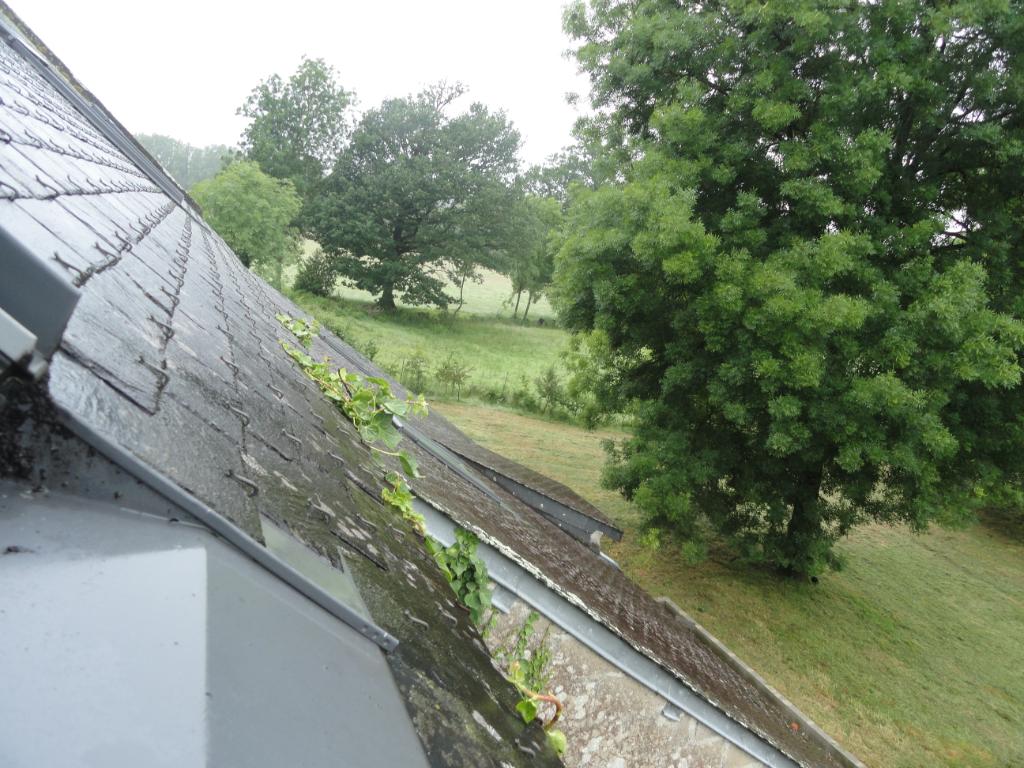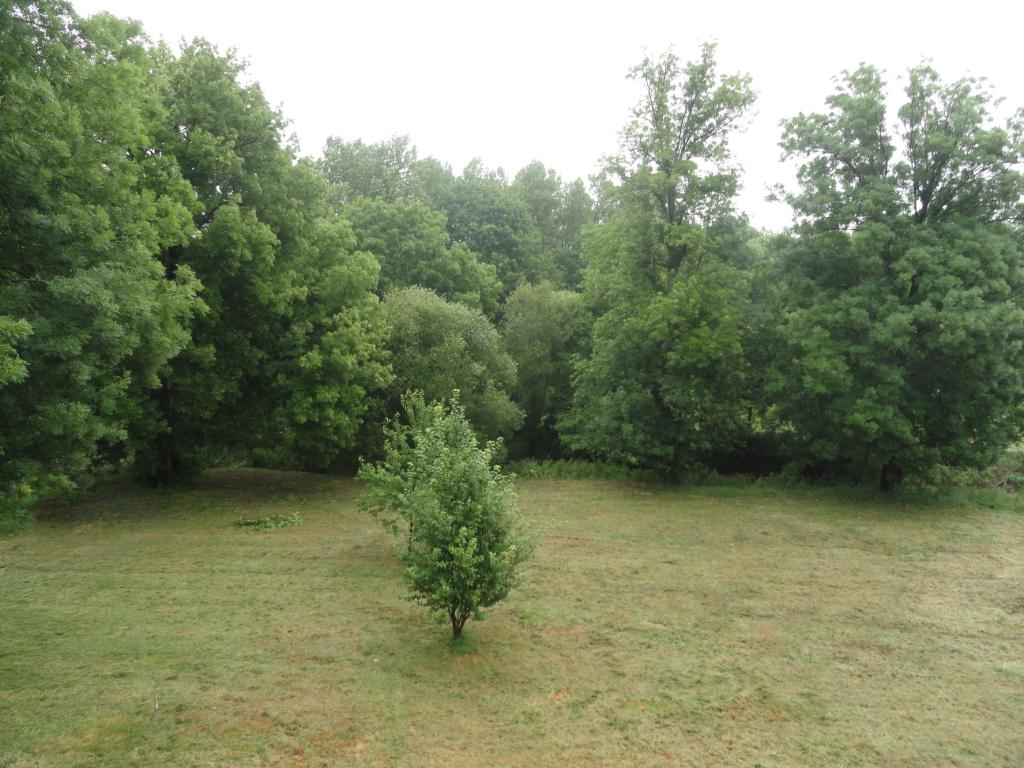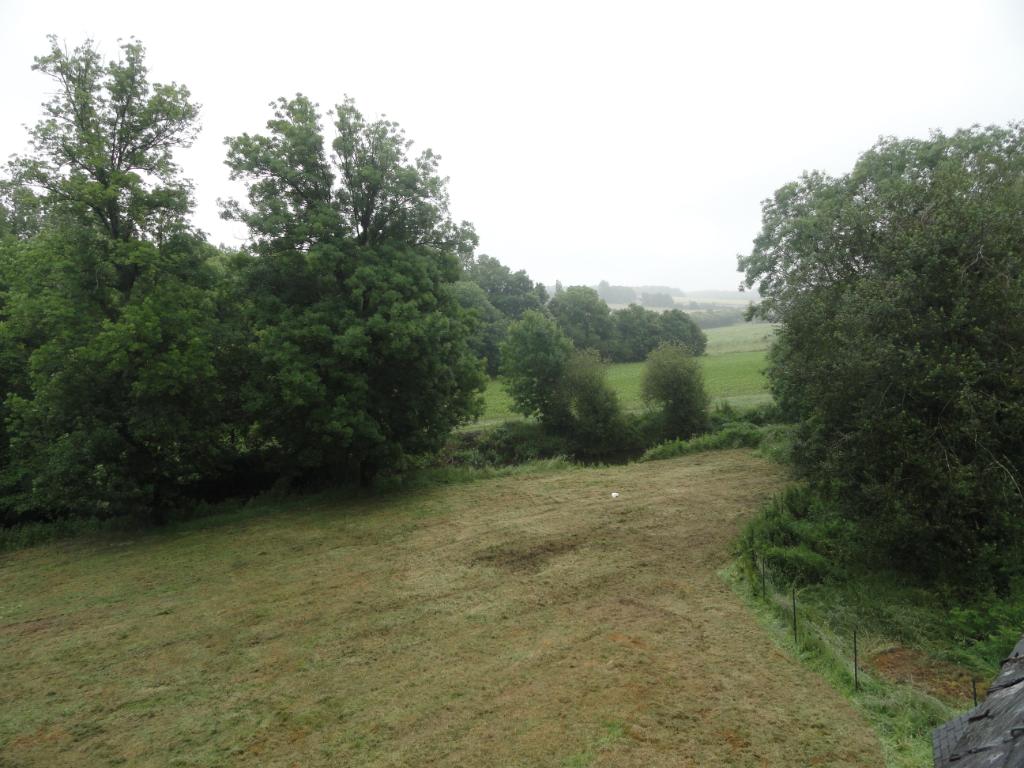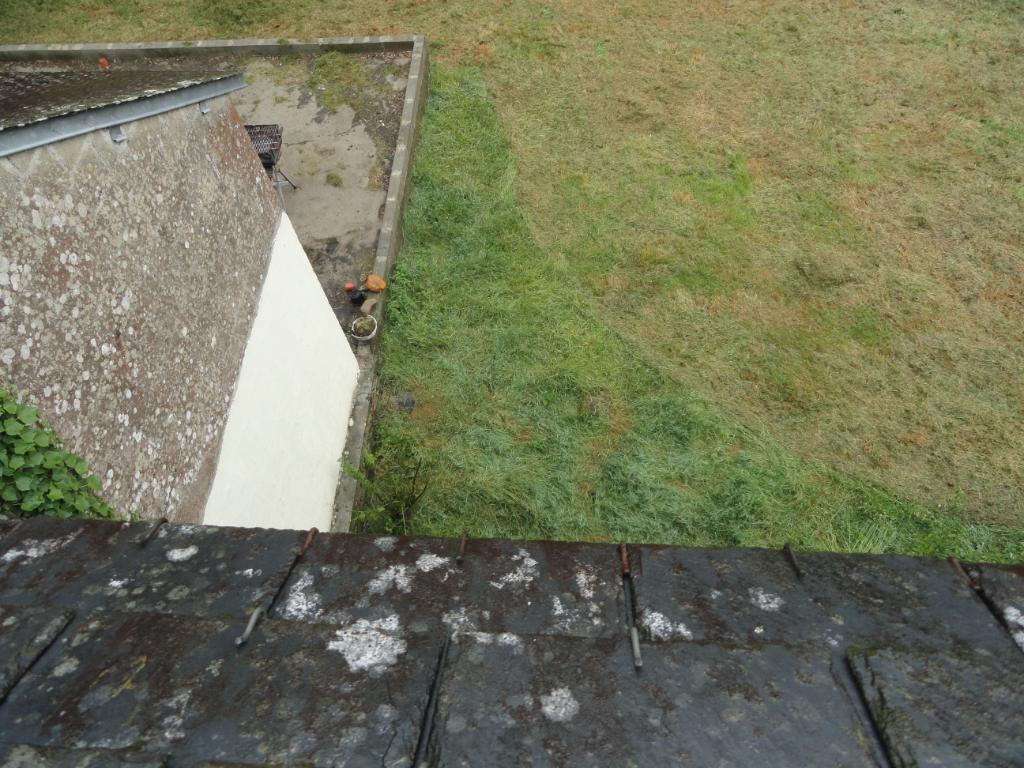 The door leads to a big landing, and the door across the way is Darwin's room. Stairs to the right. Windows to the left.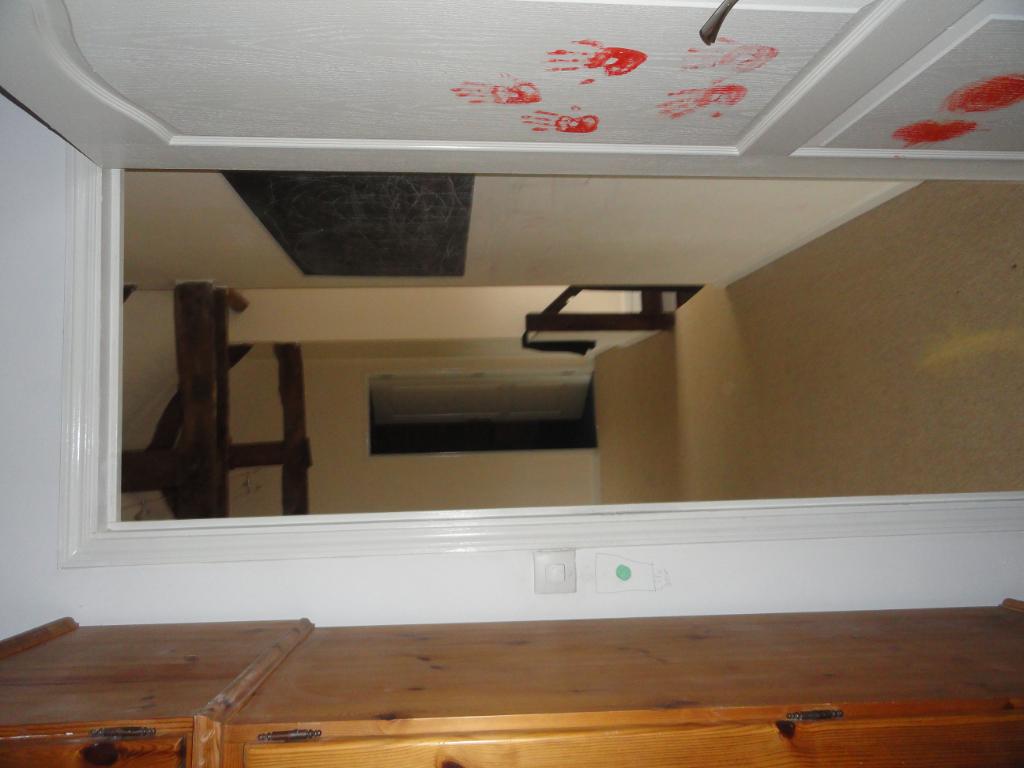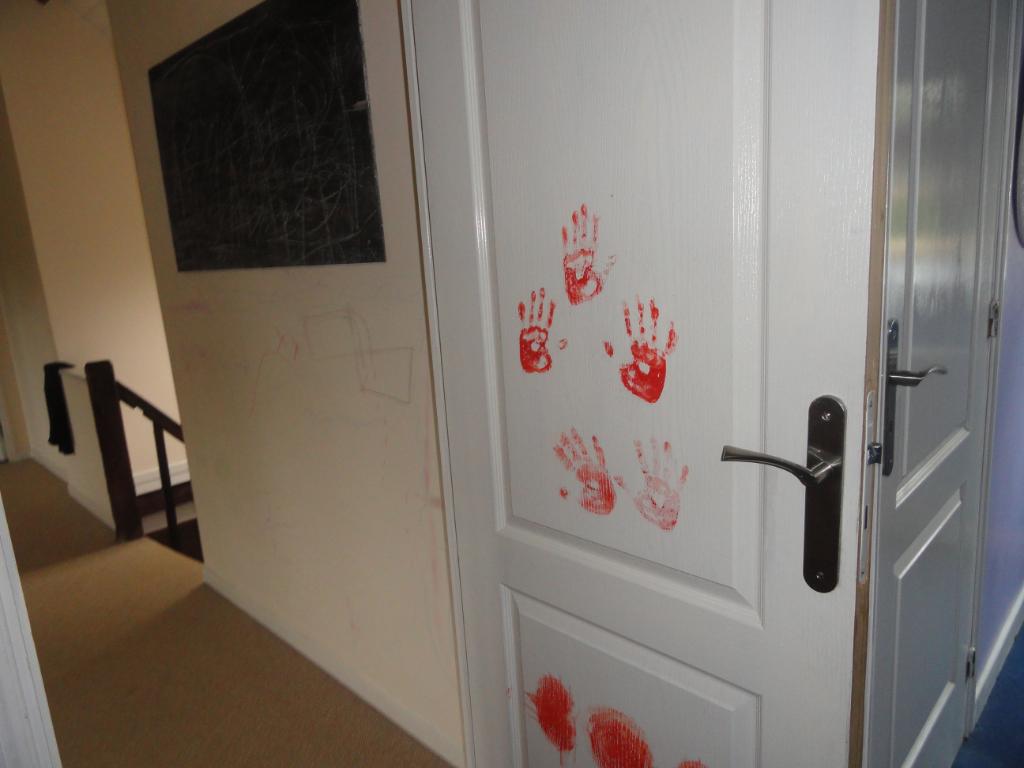 This is the fourth time in a month I've stayed in a third-floor bedroom, but the first time there has been this safety feature: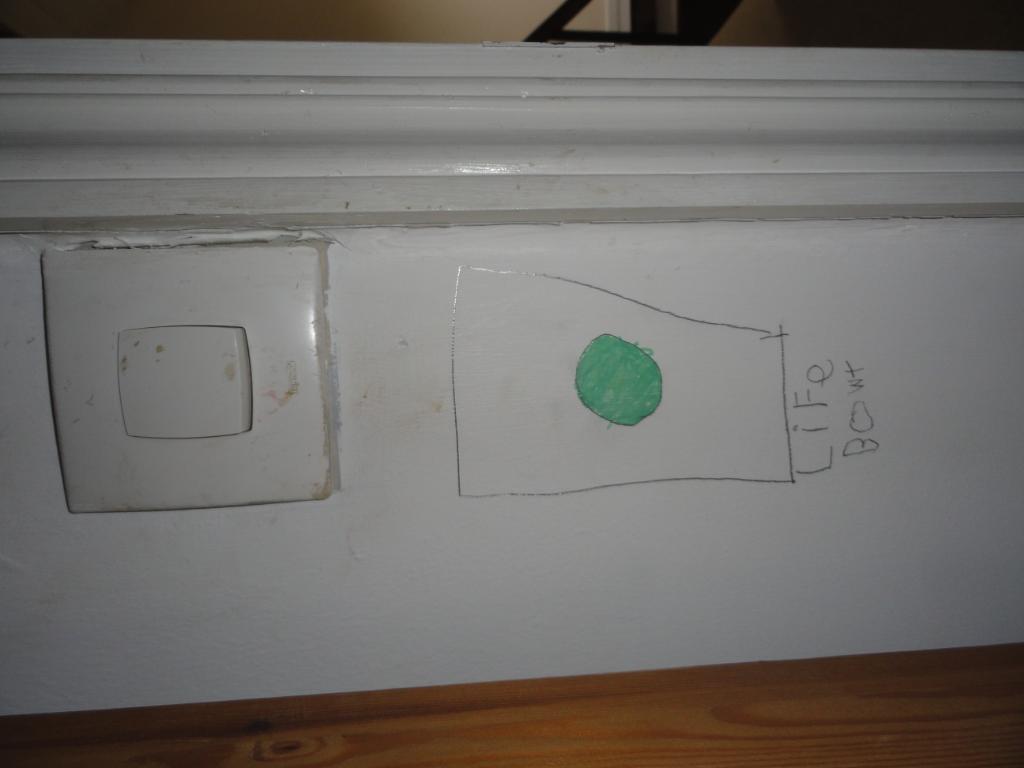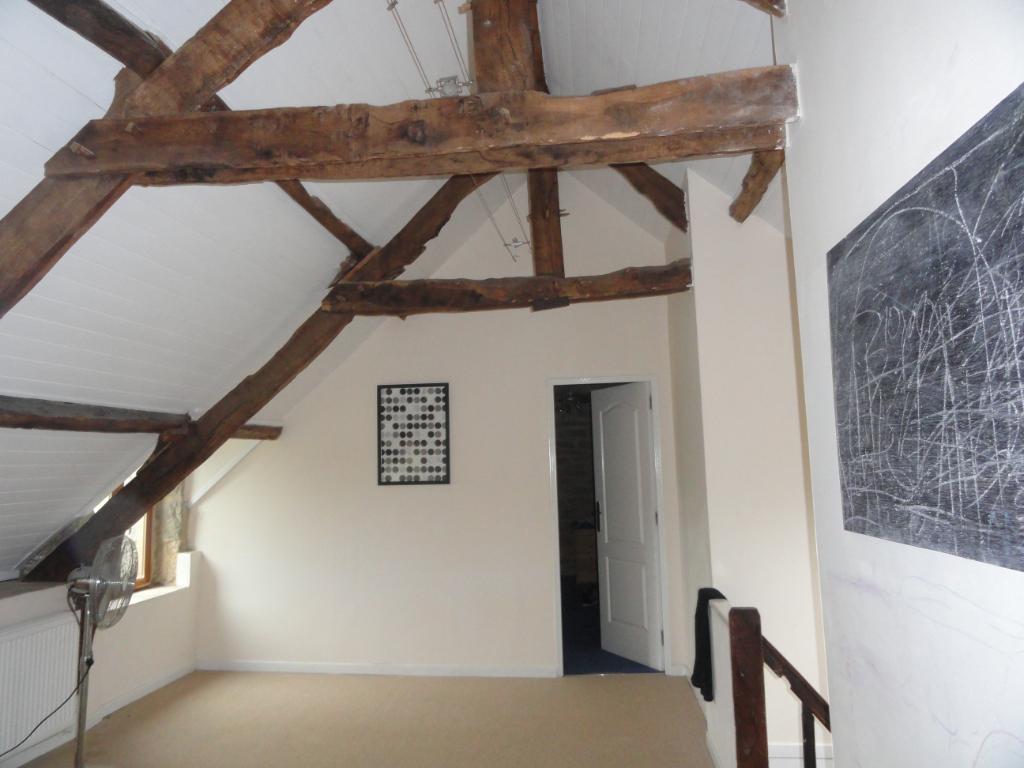 Out the window to the front/south: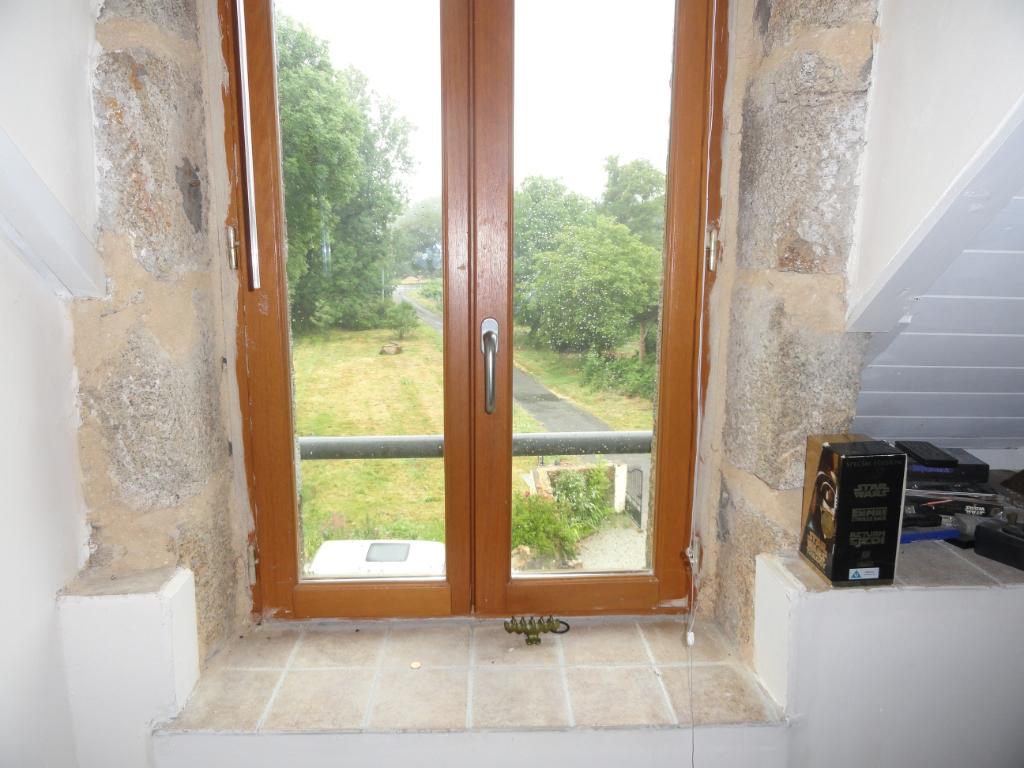 Up: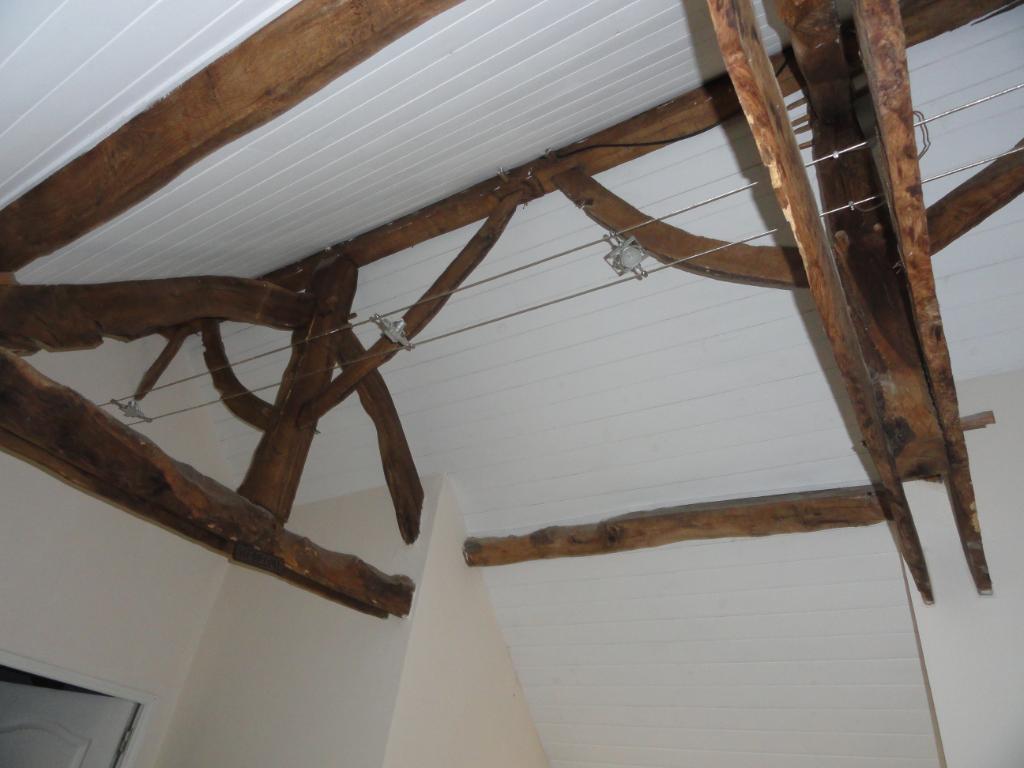 View view from the other window, westerly. That is the house before this one. When they built the new house (a few hundred years ago) they left the old one to go to ruin, it seems.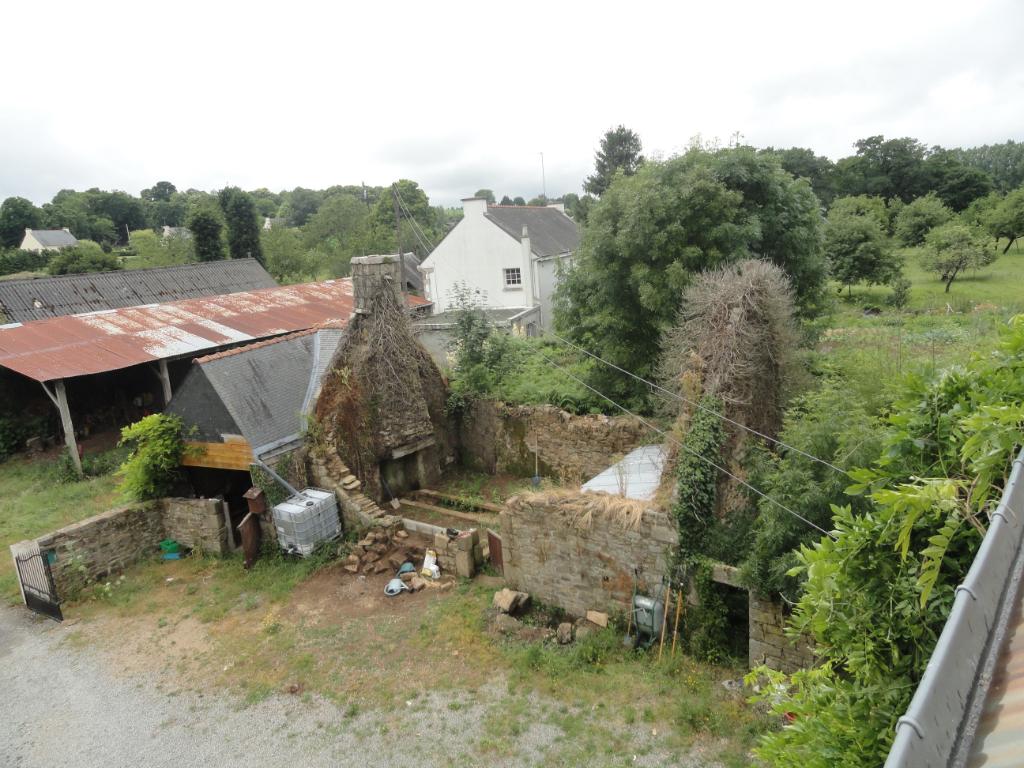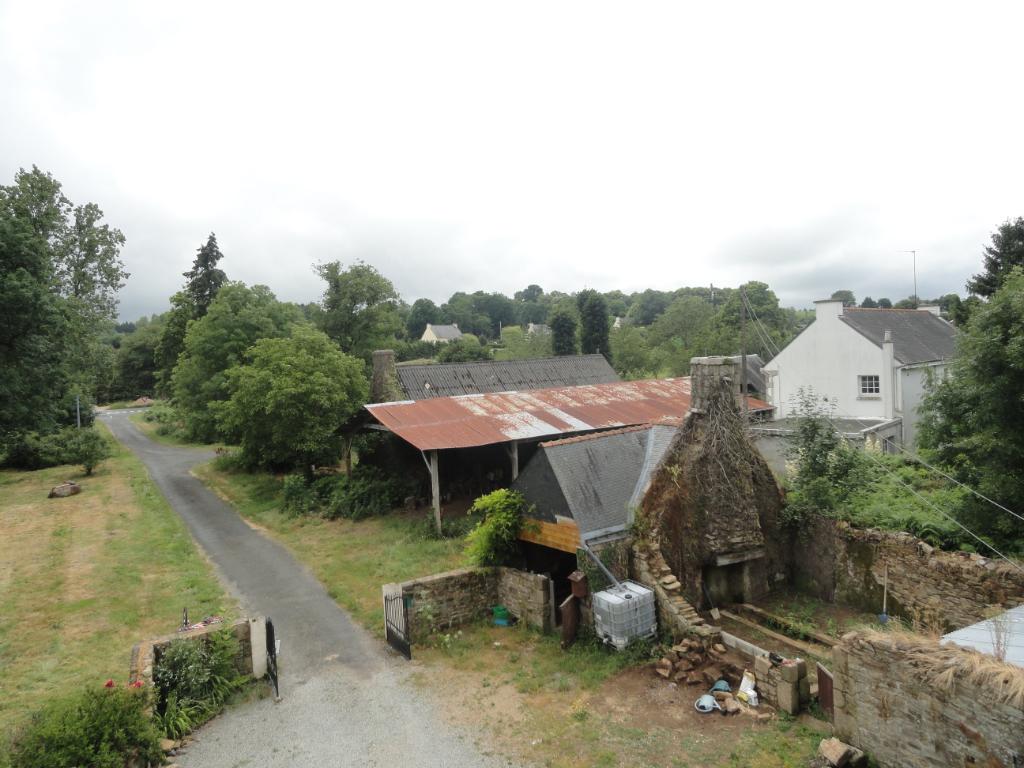 Darwin's room has more of the structural beams still showing: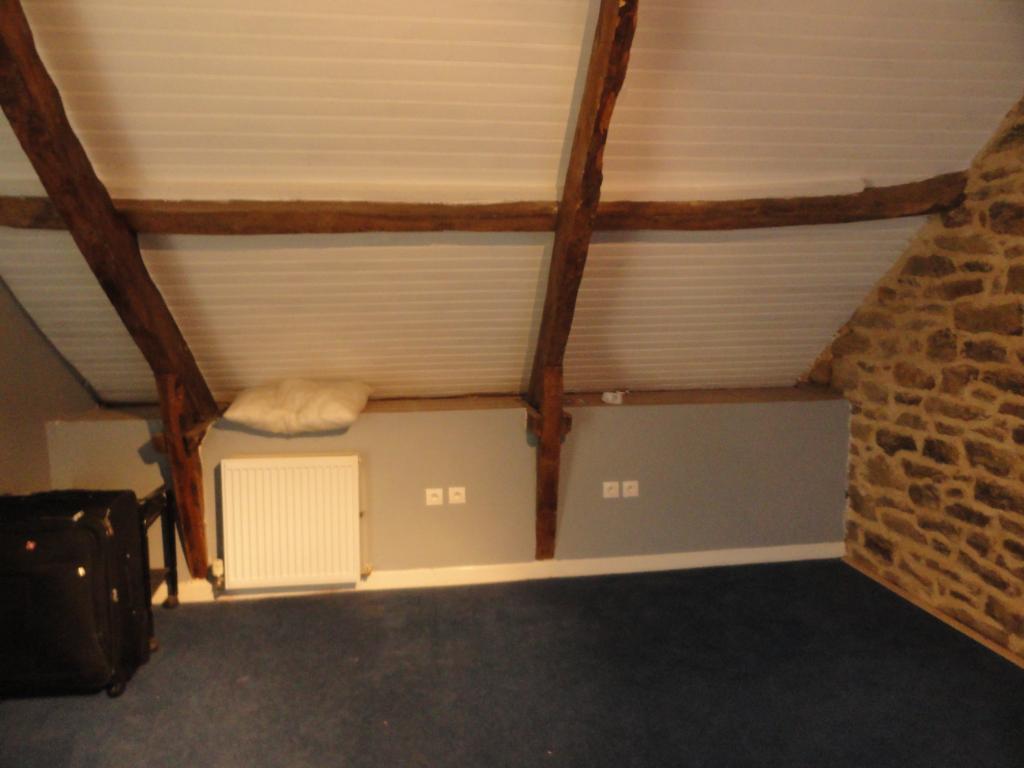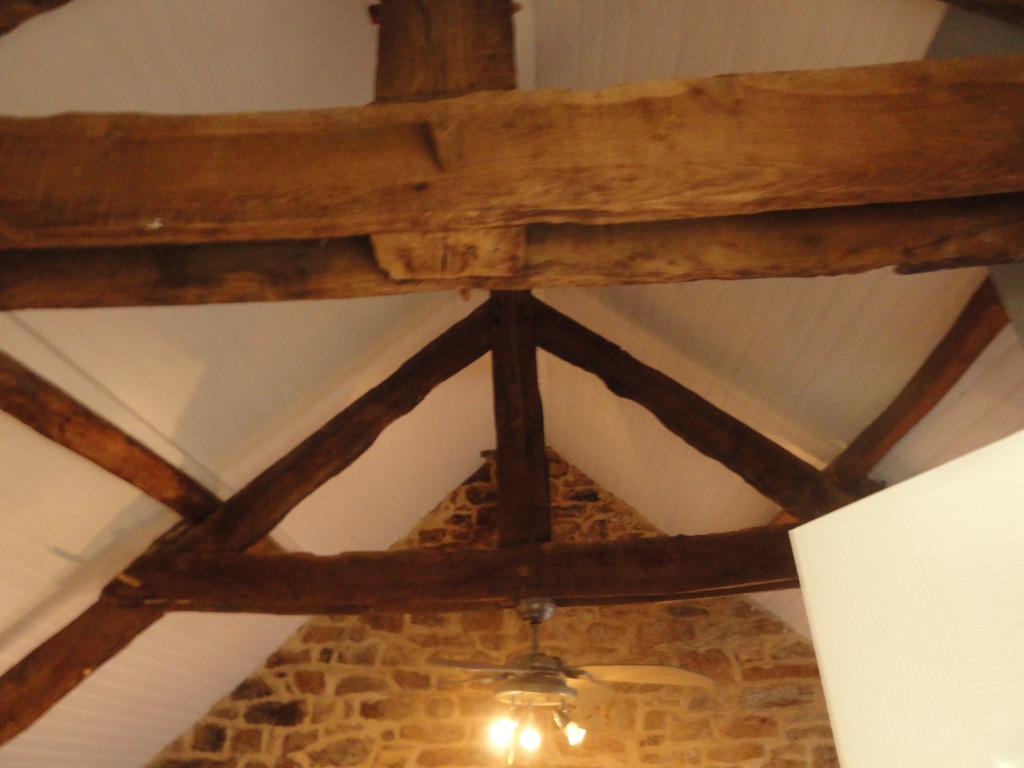 Going down the stairs, there's a window that used to be the light from outside. Now it leads into Leon's office, above the kitchen (an added on section, and there's a bigger skylight above the stairs). Now it holds the modem, so that there's wi-fi in both parts of the house. The wi-fi can't pass through that massive stone wall.