At Pont Augan, near Baud, in Brittany, there is a charity shop in a building that was once a pub called Le Martin Pecheur (the Kingfisher). The faded sign is still up.
Between that and the river is a towpath. Just a short way along the path is a small bowls field.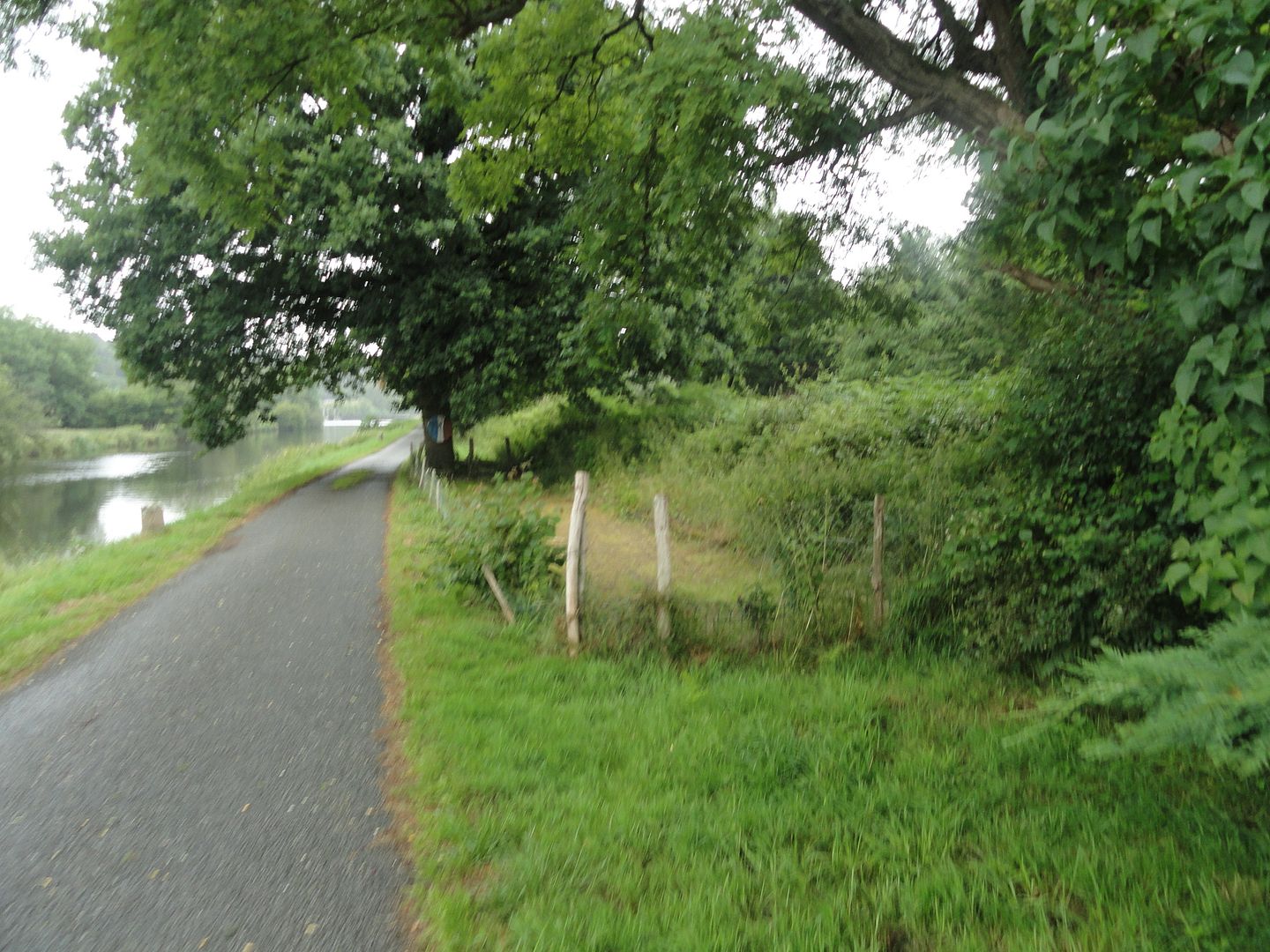 There isn't a gate in the fence. Part of the wire is bent down, so people could climb over. I suppose, occasionally, someone lifts a lawnmower over the fence there.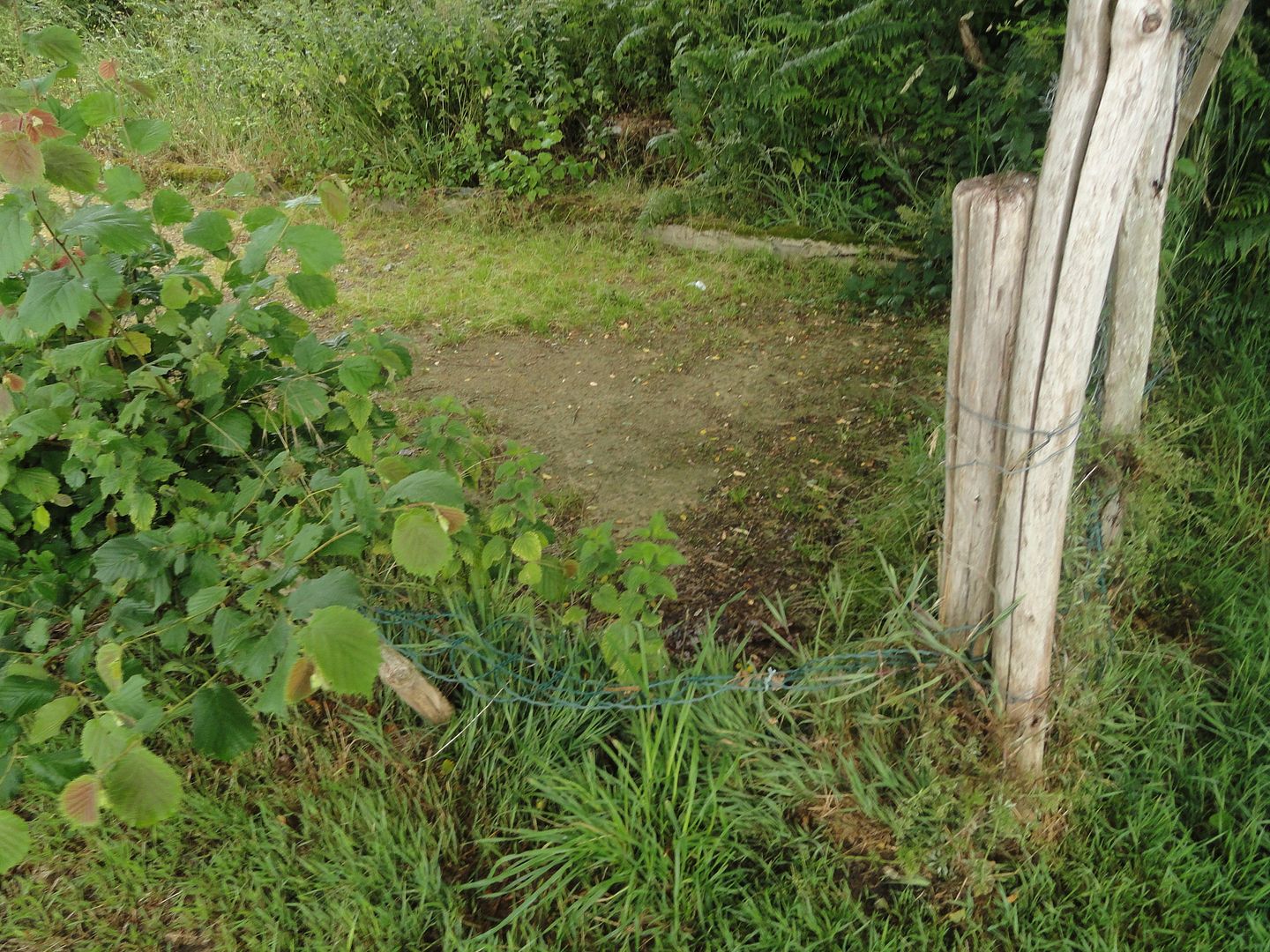 On the tree is a scoreboard. I guess they use pegs, or maybe twigs. One hole had a stick stuck in it.