Somewhere in my India photos is a photo of a wheelbarrow, and if I ever remember to go and find that, I'll add it to
my new wheelbarrow page
too, but for now here are some more candid wheelbarrows for my collection.
I like wheelbarrows because they're simple and ancient and still widely used. They are a combination of a three-wheeled stool and a wheel, with handles, and that's pretty elegant, historically and mechanically.
At Longfields, in Owslebury, Hampshire: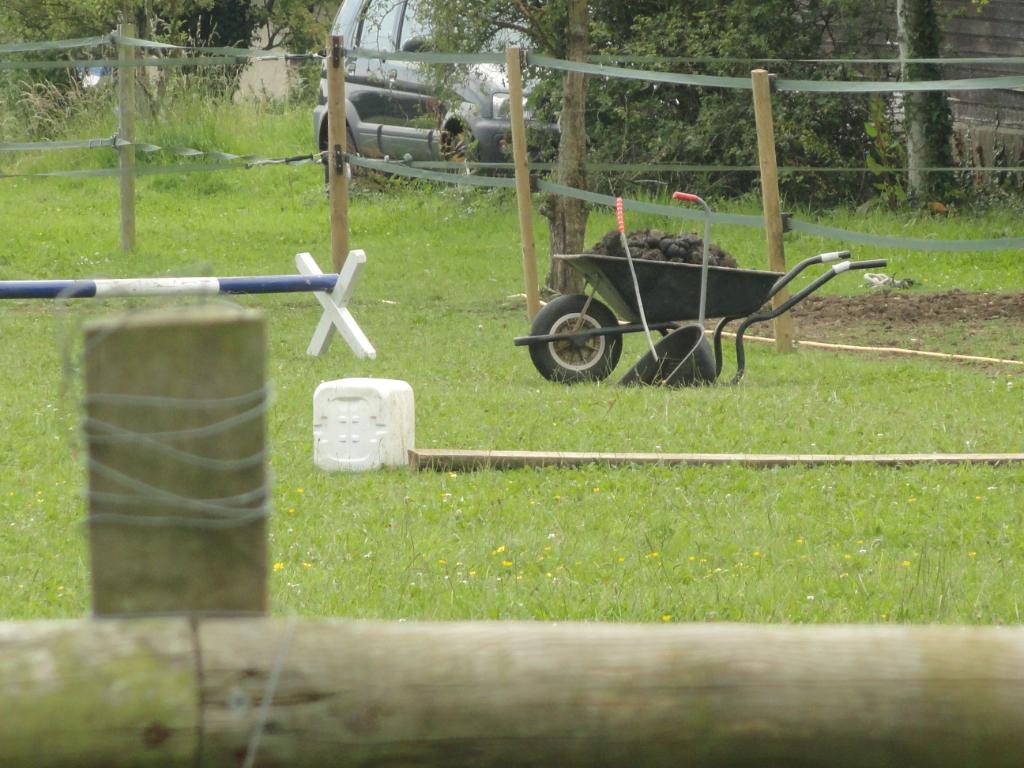 On Brimscombe Hill, near Minchinhampton, near Stroud: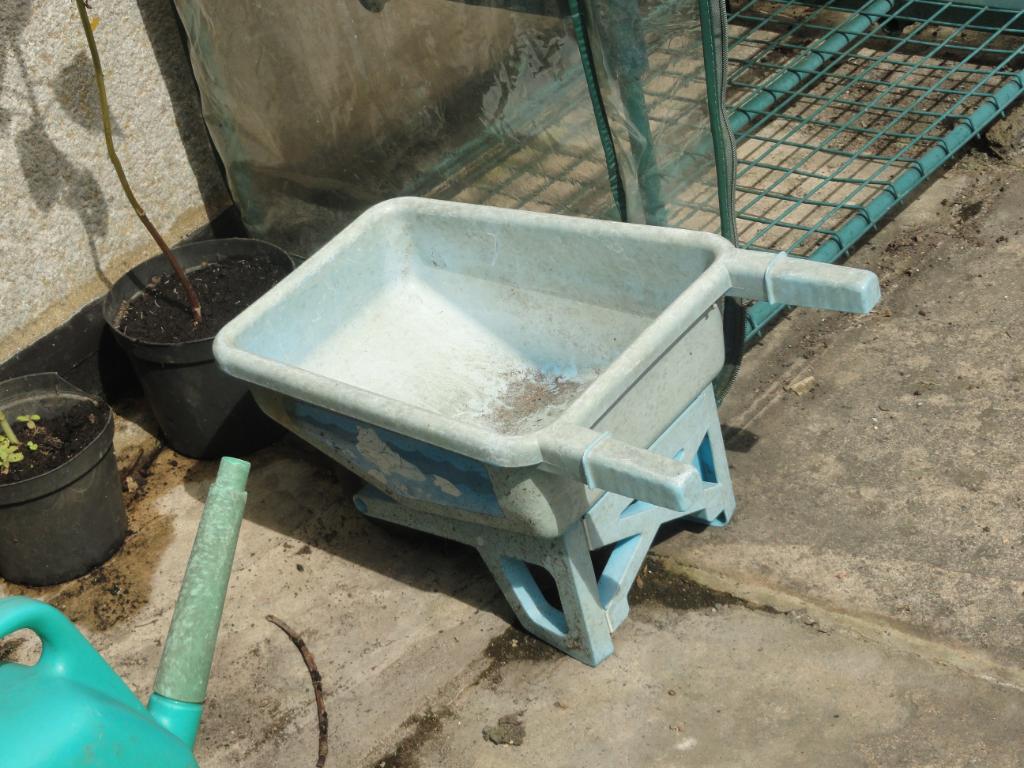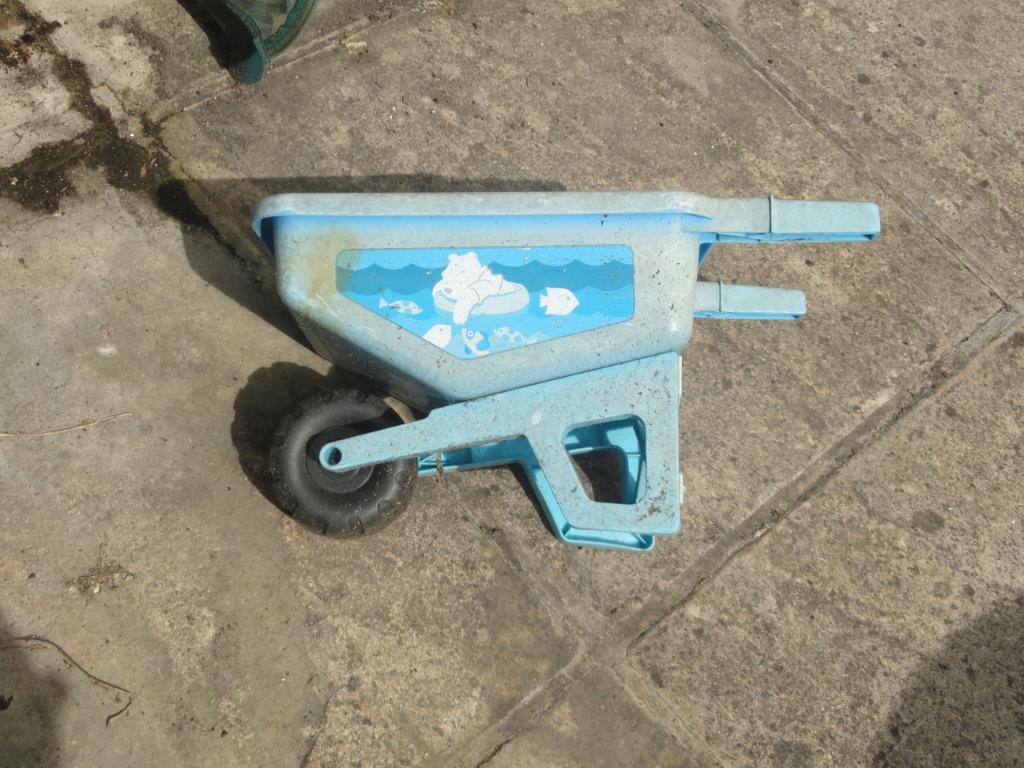 Click for visual detail; posed, not candid. It's Winnie the Pooh, floating, with fish.
Inside the loop of the little rail train at Hollycombe steam museum: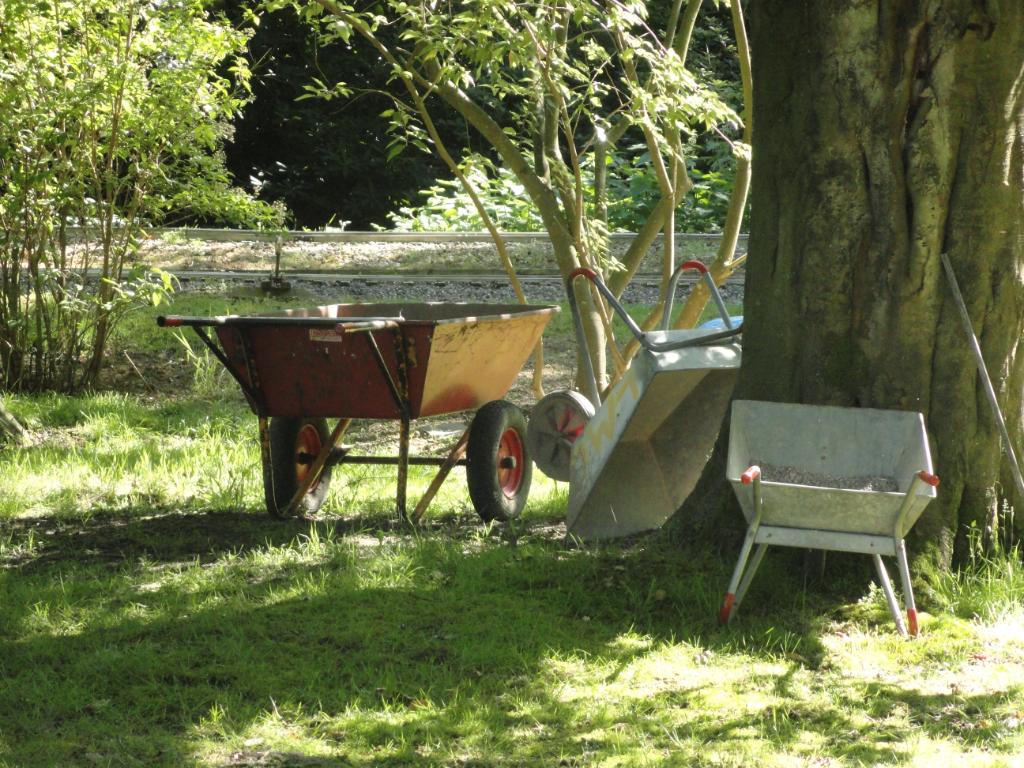 I went to see whether saying a wheelbarrow was "mechanical" (as I did above) was stretching the definition or not. That's not what I found, though. What I found was that the use of wheelbarrows seems to have died out in Europe until the 12th century. The Romans had them, perhaps from the Greeks, but evidence of wheelbarrows is missing for a long time. AND, even cooler, Dyson who created the new hand dryers and bladeless fans and the Dyson vacuum cleaners invented a ballbarrow, so he's been thinking about what round things can do since at least the 1970's. But he doesn't own the patent anymore. It would be fun to own one.
And these line drawings are nice.
Looking for where that art came from I found the wheelbarrow olympics:
http://www.youtube.com/watch?v=MHaBy3KMmAU